The goods of this earth are given to man as a means to serve God; they must be the instruments of virtue and good works. If he abuse them, and make them instruments of sin, it is just they should be turned against him, and become the instruments of his chastisement.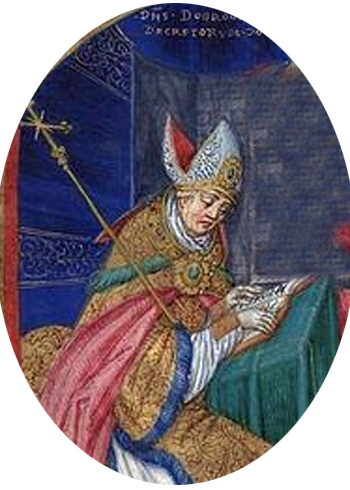 Bishop St. Corpreus was interrupted in his prayers by a specter
The Life of St. Corpreus, an Irish Bishop, which we find in the Bollandists on March 6, furnishes us with an example of this kind.
One day, whilst this holy Prelate was in prayer after the Office, he saw appear before him a horrible specter, with livid countenance. Further, he had a collar of fire about his neck, and upon his shoulders a miserable mantle all in tatters.
"Who are you ?" asked the Saint, not in the least disturbed.
"I am a soul from the other life."
"What has brought you to the sad condition in which I see you?"
"My faults have drawn this chastisement upon me. Notwithstanding the misery to which I now see myself reduced, I am Malachy, formerly King of Ireland. In that high position I could have done much good, and it was my duty to do so. I neglected this, and therefore I am punished."
"Did you not do penance for your faults?"
"I did not do sufficient penance, and this is due to the culpable weakness of my confessor, whom I bent to my caprices by offering him a gold ring. It is on this account that I now wear a collar of fire about my neck."
"I should like to know" continued the Bishop, "why you are covered with these rags."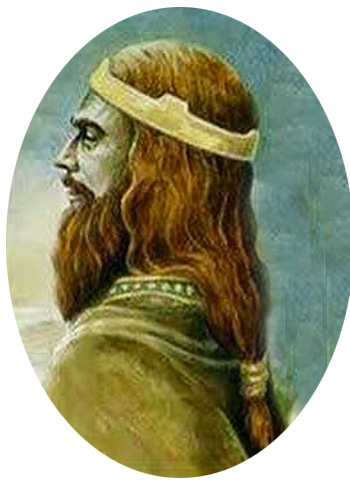 High King Malach, punished in Purgatory for his faults
The King replied: "It is another chastisement. I did not clothe the naked. I did not assist the poor with the charity, respect, and liberality that became my dignity of King and my title of Christian. This is why you see me clothed like the poor and covered with a garment of confusion."
The biography adds that St. Corpreus with his Chapter united in prayer, and, at the end of six months, obtained a mitigation of the suffering, and somewhat later, the entire deliverance of King Malachy.
Máel Sechnaill or King Malachy Mór, High King of Ireland, flourished from 980 to 1002. He is one of those giant figures from the royal history of Ireland that most people have probably never heard about. He is famous for his victory over the Vikings at the Battle of Tara in the year 980, one of the most pivotal clashes in Irish history.
King Malachy died on September 2, 1022, at Lough Ennel in County Westmeath and was buried in Armagh with all due reverence. The annals of Ireland state that High King Malachy II deserves to be remembered as a great defender of Catholic Ireland and a key figure in the ultimately successful struggle against the pagan Vikings, which ensured the survival of the Irish people as they had been.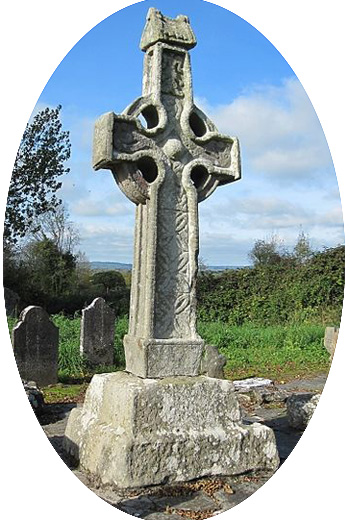 Killamery High Cross in Co. Kilkenny bears the inscription "A prayer for Máel Sechnaill"
"So let us be confident, let us not be unprepared, let us not be outflanked, let us be wise, vigilant,
fighting against those who are trying to tear the faith out of our souls and morality out of our hearts,
so that we may remain Catholics, remain united to the Blessed Virgin Mary,
remain united to the Roman Catholic Church, remain faithful children of the Church."- Abp. Lefebvre