From an email dated March 22, 2022;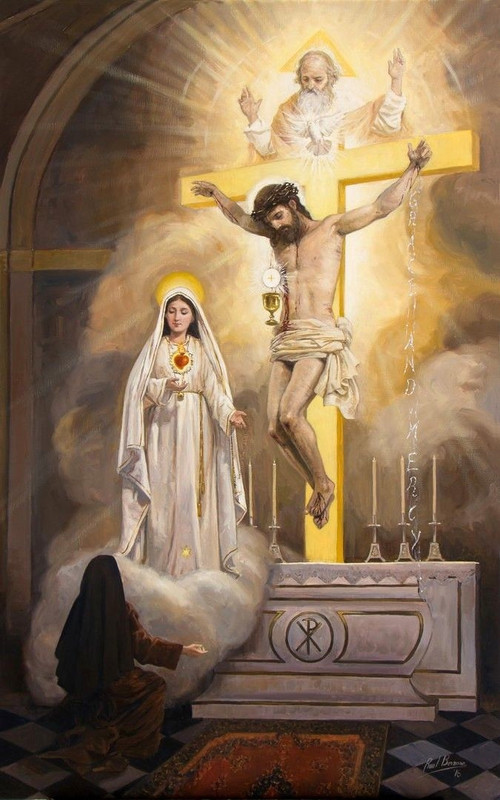 TRIDUO DE PREPARACIÓN A LA CONSAGRACIÓN DE RUSIA AL CORAZÓN INMACULADO DE MARIA
Aun si el Papa Francisco hace mal la consagración que ha anunciado, nosotros la haremos conformándonos lo mejor posible a las intenciones de la Virgen Maria.
Les pido a todos mis fieles y amigos de comenzar hoy con el Triduo de Preparación a ésta Consagración. El texto de la Consagración se los enviaré el día 24 de marzo:
Recitar un misterio del Santo Rosario (se puede decir el Rosario completo si se desea) y añadir tres veces la invocación:
Corazon Inmaculado de Maria, Ruega por nosotros ahora y en la hora de nuestra muerte.
Padre Hugo Ruiz Vallejo
TRIDUUM OF PREPARATION FOR THE CONSECRATION OF RUSSIA TO THE IMMACULATE HEART OF MARY
Even if Pope Francis does the consecration he has announced badly, we will do it conforming as well as possible to the intentions of the Virgin Mary.
I ask all my faithful and friends to begin today the Triduum of Preparation for this Consecration. The text of the Consecration will be sent to you on March 24:
Recite a mystery of the Holy Rosary (you can say the entire Rosary if you wish) and add three times the invocation:
Immaculate Heart of Mary, Pray for us now and at the hour of our death
.
Father Hugo Ruiz Vallejo
[computer translation]
"So let us be confident, let us not be unprepared, let us not be outflanked, let us be wise, vigilant,
fighting against those who are trying to tear the faith out of our souls and morality out of our hearts,
so that we may remain Catholics, remain united to the Blessed Virgin Mary,
remain united to the Roman Catholic Church, remain faithful children of the Church."- Abp. Lefebvre