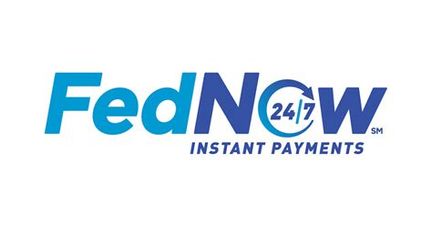 Quote:On January 25, 2021, the Federal Reserve announced that more than 110 organizations from the FedNow Community will participate in the FedNow Pilot Program. The program will support development, testing and adoption of the FedNow Service, as well as encourage development of services and use cases that leverage FedNow functionality.
See also:
https://www.frbservices.org/financial-services/fednow
1st Source Bank
ACI Worldwide Corp.
Alacriti Payments LLC
Alloya Corporate Federal Credit Union
American Bank
American Express National Bank
American Savings Bank
American State Bank
Aptys Solutions
Arvest Bank
Atlantic Community Bankers Bank
Bank of Hawaii
Bankers' Bank
Bankers' Bank of Kansas
Bankers' Bank of the West
BMO Harris Bank
BNY Mellon
BOC Bank
Bridge Community Bank
Bryant Bank
C&N
Capital One Financial
Catalyst Corporate Federal Credit Union
CGI Technologies and Solutions, Inc.
Citi
Citizens Bank of Las Cruces
Citizens National Bank
Clear Mountain Bank
Commerce Bank
Community Bankers' Bank
Computer Services Inc.
ConnectOne bank
Corporate America Credit Union
Corporate Central Credit Union
Corporate One Federal Credit Union
Cross River Bank
DHI Computing Service Inc. DBA FPS GOLD
Eastern Corporate Federal Credit Union
ECS Fin Inc.
Exchange Bank
Excite Credit Union
F&M Bank
Fairwinds Credit Union
Farmers Insurance Federal Credit Union
FIS
Finastra
Finxact
Finzly
First Bank
First Citizens State Bank
First Foundation Bank
First Hawaiian Bank
First Internet Bank of Indiana
First National Bankers Bank
First Republic Bank
FirstBank
Fiserv Solutions, LLC
Form3
Freedom Bank
Goldman Sachs
Green Dot Bank
HawaiiUSA Federal Credit Union
Heritage Bank
High Plains Bank
Horicon Bank
INB, N.A.
Independent Community Bankers' Bank
Jack Henry & Associates
JP Morgan Chase
Juniper Payments
Lakeview Bank
Mediapolis Savings Bank
Mercantile Bank of Michigan
Michigan State University Federal Credit Union
Midwest Independent Bankers Bank
Millennium Corporate Credit Union
ModusBox, Inc.
North American Banking Company
North Salem State Bank
NorthCountry Federal Credit Union
Oakworth Capital Bank
Open Payment Network
Pacific Coast Bankers' Bank
Peoples National Bank, N.A.
Premier Bank
Q2 Software, Inc.
Quad City Bank & Trust
Regions Bank
Salem Five Bank
Service One Credit Union
SHAZAM, Inc.
Silicon Valley Bank
Square Financial Services, Inc.
Star One Credit Union
TD AMCB
Temenos Headquarters S.A.
Texas Brand Bank
Texas First Bank
The Bankers Bank
The Callaway Bank
The Citizens Bank of Edmond
TIB The Independent BankersBank, NA
Tri Counties Bank
U.S. Bank
U.S. Department of the Treasury's Bureau of the Fiscal Service
UMB Bank, n.a.
United Bankers' Bank
University Bank
University of Michigan Credit Union
Vantage Bank Texas
Veridian Credit Union
Vizo Financial Corporate Credit Union
Volante Technologies, Inc.
Volunteer Corporate CU
VSoft Corporation
Waldo State Bank
Wells Fargo Bank, N.A.
Westside State Bank
See also: 
Fed Announces Launch Of 'FedNow' Real-Time Payment System, Sparking Debate
"So let us be confident, let us not be unprepared, let us not be outflanked, let us be wise, vigilant,
fighting against those who are trying to tear the faith out of our souls and morality out of our hearts,
so that we may remain Catholics, remain united to the Blessed Virgin Mary,
remain united to the Roman Catholic Church, remain faithful children of the Church."- Abp. Lefebvre